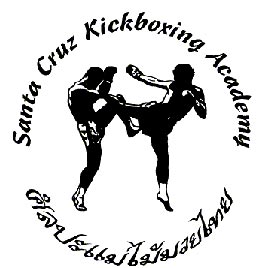 Santa Cruz Kick Boxing Academy has been developed over 20 years of training and exploration of various forms of martial arts. This Gym is geared toward the person who wants to get and stay in shape while learning effective Muay Thai and Kickboxing skills. This is not a Cardio Kickboxing class. Our emphasis is to learn how to defend ourselves in a reality based self-defense situation or prepare for a competition. While this is true, our class environment is one of humor, respect, hard work and over all non-violence.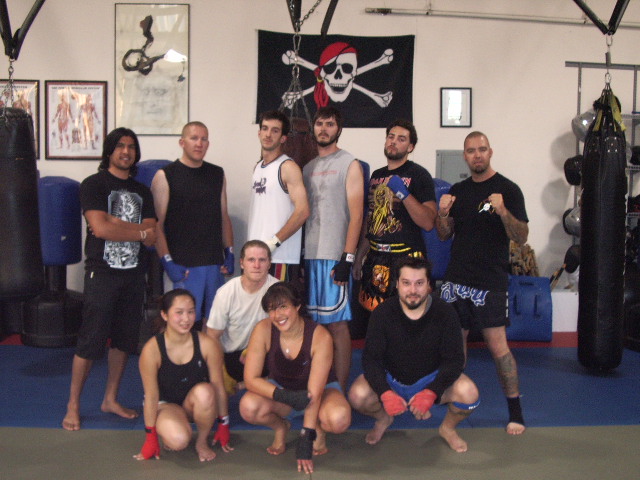 Santa Cruz Kick Boxing Academy holds a fundamental belief in non-violence. The art of non-violence through martial arts. Comes from a deep seeded tradition of a highly trained person does not need to prove his or toughness by engaging in petty or ego inflamed fights. However, one learns restraint and awareness to protect themselves if necessary. This is the fundamental belief of a true Martial artist
Classes are taught in a levels system:
Level 1 Basic Striking Skills. This is where you start. All students must have a basic awareness of Stance, Movement, Basic Punches, Basic Kicks, Cardio and Fitness.
Level 2 Muay Thai. Skills gained at this level are Variations of basic strikes. Learning effective knees and elbow strikes as well as the clinch and combinations of techniques and application of those techniques. Students at this level will begin to spar with trainers and peers.
Level 3 Reality Based Self Defense. The emphasis at this level is to be able to deal with whatever may come at you. Learning take down defense basic grappling positions and submissions. Also the level of sparring will be raised to a higher and more intense level. Understanding of terms such as environmental awareness, and transitional flow will begin to be explained and understood. The practice of weapons will begin to be learned. Basic stick fighting and knife fighting will be implemented, as well as weaponless defense against stick, knife, gun, whatever.
Here are some pictures from Santa Cruz Kickboxing Muay Thai classes.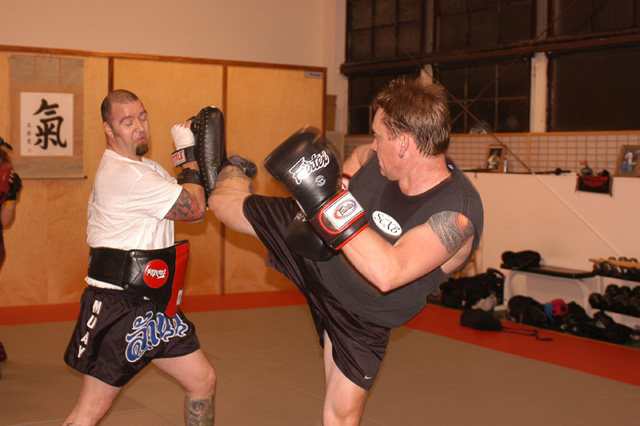 Head Instructor Jason Murphy has trained extensively in many forms of Martial arts such as; Muay Thai, American Kick Boxing, Pankration, Kali , Pentak Silat, Eskrima, Qi Gong, Ashtonga Warrior Yoga and Shorin Ryu Karate. Jason has been studying martial arts for the last 20 years. He has trained in Thailand at the well respected Lanna Muay Thai training camp in Chaing Mai, Thailand http://lannamuaythai.com as well as Sor. Vorapin Muay Thai in Bangkok. See http://www.thaiboxings.com/. Jason also traveled throughout Southeast Asia studying different forms of martial arts. Jason has competed in Kickboxing , Muay Thai and Submission fighting tournaments. In the United States and in Thailand.
Check out our new website at santacruzkickboxingacademy.com